Mar 15, 2023
Welcome, Vicky Aguilar!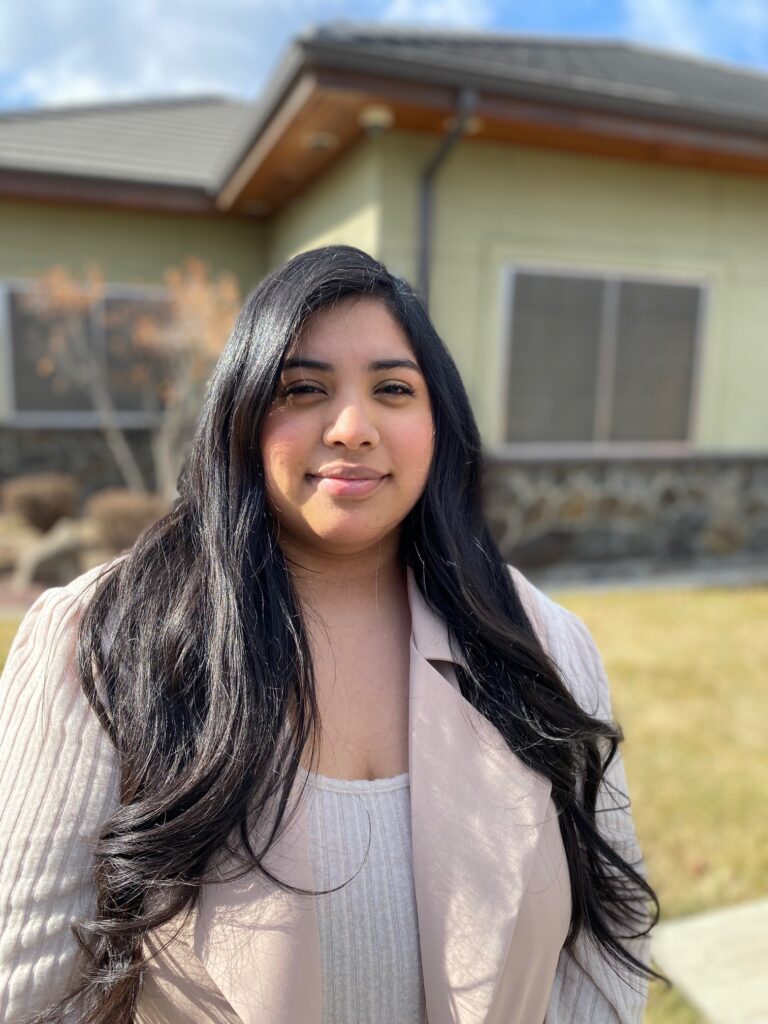 All of us at Leonard Rickey Investment Advisors want to welcome and introduce our newest member of the team, Vicky! Vicky started working at Leonard Rickey Investment Advisors in February 2023. You will find Vicky at our Richland office! We asked Vicky to tell us a little bit about herself below:
What is the one thing you cannot resist?

I adore animals so anytime anyone talks about their pets I always must bring up my sister's cats even though they are not mine. I see them as my nieces and nephews.

What is your greatest fear?

I would say my greatest fear is Spiders. I will not go anywhere near them. I would rather burn down my own home than deal with one.

Where is the best place you've traveled to and why?

One of the best places I have traveled to is Cozumel, Quintana Roo, Mexico. What I loved most about the island was its rich Mayan history and the Mesoamerican reef system which is the 2nd largest reef system in the world so scuba diving and looking at the marine life was an amazing experience.

Any favorite lines from a movie/show?

Alex: "And for the lady, perhaps a salad?"    Marcus: "Perhaps not, I'll have a steak, smothered in onions, a rack of ribs, pasta with extra garlic, French fries with lots of vinegar, and a side of onion rings with lots, lots of sauerkraut." – White Chicks, 2004
"Today, Smoking is going to save lives." – Dwight Schrute, The Office (Season 5 – Stress Relief)

If you could learn to do anything, what would it be?

I would like to learn how to fly a plane just in case I'm on a commercial flight and both pilots happen to have a heart attack/stroke. I'd be able to save myself and those on the flight.

If you won the lottery, what is the first thing you would do?

Depending how big the prize is I would most likely retire and buy a small condo close to the beach in Puerto Vallarta.

What's your favorite indoor/outdoor activity?

I like to crochet and work on crossword puzzles in my down time when I'm inside. But if I feel like the weather is nice I'll go outside and read news articles, listen to a podcast or read a book.

What music is on your go to playlist?

I would say I have a variety of music I listen to on my go to playlist. I love 80's Rock (Guns N' Roses, Foreigner, Bon Jovi), 2000's R&B (Alicia Keys, Amy Winehouse, Aaliyah), Country (Dolly Parton, Carrie Underwood, Luke Combs), and I listen to a lot of Spanish Artists in the Banda Genre. So, I would say my taste in music is everywhere.

If you could meet anyone, living or dead, who would you meet?

I would want to meet Michael Jackson and ask him why he says, "hee-hee" in almost every other song. I would also like to meet Cleopatra because I want to solve the mystery of where she hid her tomb.
Leonard Rickey Investment Advisors, PLLC ("LRIA"), is an SEC registered investment adviser located in the State of Washington. Registration does not imply a certain level of skill or training. For information pertaining to the registration status of LRIA, please contact LRIA or refer to the Investment Adviser Public Disclosure website (www.adviserinfo.sec.gov).
This is provided for general information only and contains information that is not suitable for everyone. As such, nothing herein should be construed as the provision of specific investment advice or recommendations for any individual. To determine which investments may be appropriate for you, consult your financial advisor prior to investing. There is no guarantee that the views and opinions expressed herein will come to pass. This newsletter contains information derived from third party sources. Although we believe these third-party sources to be reliable, we make no representations as to the accuracy or completeness of any information prepared by any unaffiliated third party incorporated herein and take no responsibility therefore.
Any projections, forecasts and estimates, including without limitation any statement using "expect" or "believe" or any variation of either term or a similar term, contained here are forward-looking statements and are based upon certain current assumptions, beliefs and expectations that LRIA considers reasonable or that the applicable third parties have identified as such. Forward-looking statements are necessarily speculative in nature, and it can be expected that some or all of the assumptions or beliefs underlying the forward-looking statements will not materialize or will vary significantly from actual results or outcomes. Some important factors that could cause actual results or outcomes to differ materially from those in any forward-looking statements include, among others, changes in interest rates and general economic conditions in the U.S. and globally, changes in the liquidity available in the market, change and volatility in the value of the U.S. dollar, market volatility and distressed credit markets, and other market, financial or legal uncertainties. Consequently, the inclusion of forward-looking statements herein should not be regarded as a representation by LRIA or any other person or entity of the outcomes or results that will be achieved by following any recommendations contained herein. While the forward-looking statements here reflect estimates, expectations and beliefs, they are not guarantees of future performance or outcomes. LRIA has no obligation to update or otherwise revise any forward-looking statements, including any revisions to reflect changes in economic conditions or other circumstances arising after the date hereof or to reflect the occurrence of events (whether anticipated or unanticipated), even if the underlying assumptions do not come to fruition. Opinions expressed herein are subject to change without notice and do not necessarily take into account the particular investment objectives, financial situations, or particular needs of all investors.
For additional information about LRIA, including fees and services, please contact us for our Form ADV disclosure brochure using our contact information herein. Please read the disclosure brochure carefully before you invest or send money.