Jul 14, 2022
Welcome, Shawn!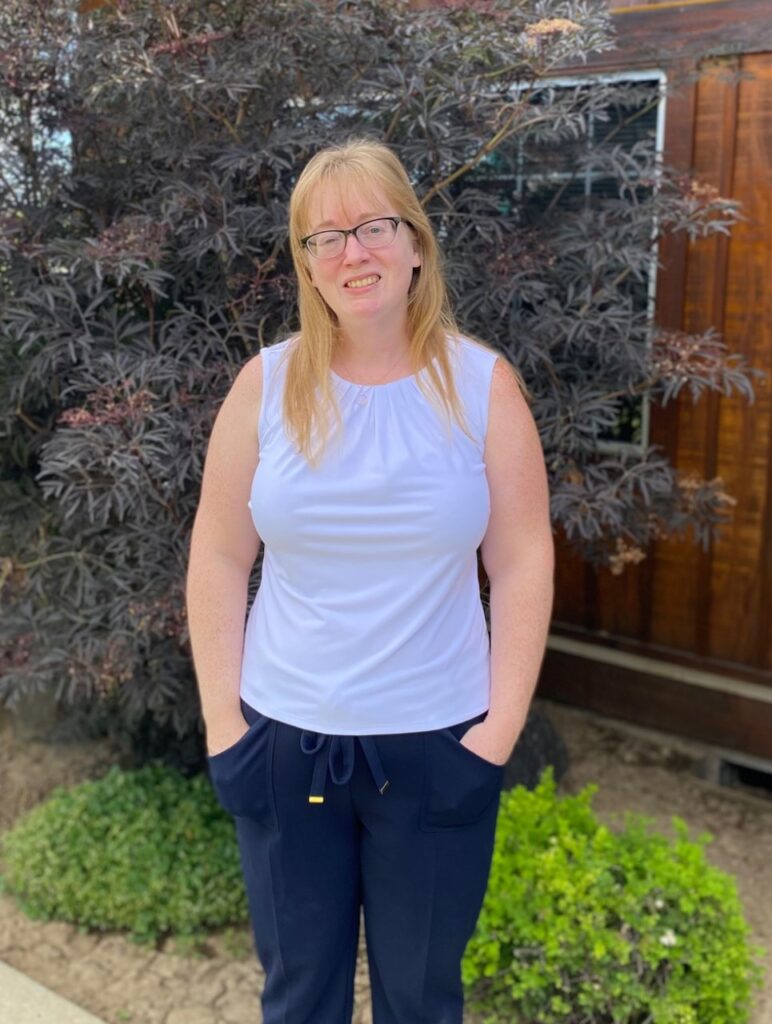 All of us at Leonard Rickey Investment Advisors want to welcome and introduce our newest member of the team, Shawn! Shawn joined us this week and will be in our Richland office after some training in Yakima. She has a diverse background, including working as a pharmacy tech, raising kids, and managing as a high-writing Senior Tax Analyst for H&R Block. She is originally from the Everett/Marysville area and moved to Tri-Cities for job opportunities. Here are some other fun facts about her:
I cannot resist dogs. My life goal is to own a fenced property to create an open and secure play area. Then, I would rescue unwanted and older dogs. I want to be their final home and the place where other dogs can openly and safely play–no strings attached. I plan to run this as a non-profit or small business eventually.
My greatest fears are losing any of my three children or losing sight of who I created myself to be.
My favorite place is outside, with lots of greenery or water. I find my peace and solace near the water or surrounded by trees or a beautiful, lush garden.
To date, my favorite place I have visited is San Diego. However, I hope to travel outside the US and find another favorite location next year.
I spend my free time playing with my three dogs, crocheting, studying, or taking a nice road trip anywhere. My dogs are Logan, who is a German Shepard and Husky mix (age 6), Pete, who is a German wirehair (4); and Syd, who is a mix of Pug and French Bulldog (6). All but Logan are rescues. I LOVE dachshunds, and my dream dog is a long hair white or black female dauchie.
Initially, I wanted to learn to be a Pharmacist. However, I have grown to love the opportunities and challenges of a career in financial services.
My worst chore is dusting and windows. Both are yucky, but sadly necessary.
If I could meet anyone, living or dead, I would seek family members with whom I wish I had more time. Life, simply, is not long enough.
Leonard Rickey Investment Advisors, PLLC ("LRIA"), is an SEC registered investment adviser located in the State of Washington. Registration does not imply a certain level of skill or training. For information pertaining to the registration status of LRIA, please contact LRIA or refer to the Investment Adviser Public Disclosure website (www.adviserinfo.sec.gov).
This is provided for general information only and contains information that is not suitable for everyone. As such, nothing herein should be construed as the provision of specific investment advice or recommendations for any individual. To determine which investments may be appropriate for you, consult your financial advisor prior to investing. There is no guarantee that the views and opinions expressed herein will come to pass. This newsletter contains information derived from third party sources. Although we believe these third-party sources to be reliable, we make no representations as to the accuracy or completeness of any information prepared by any unaffiliated third party incorporated herein and take no responsibility therefore.
Any projections, forecasts and estimates, including without limitation any statement using "expect" or "believe" or any variation of either term or a similar term, contained here are forward-looking statements and are based upon certain current assumptions, beliefs and expectations that LRIA considers reasonable or that the applicable third parties have identified as such. Forward-looking statements are necessarily speculative in nature, and it can be expected that some or all of the assumptions or beliefs underlying the forward-looking statements will not materialize or will vary significantly from actual results or outcomes. Some important factors that could cause actual results or outcomes to differ materially from those in any forward-looking statements include, among others, changes in interest rates and general economic conditions in the U.S. and globally, changes in the liquidity available in the market, change and volatility in the value of the U.S. dollar, market volatility and distressed credit markets, and other market, financial or legal uncertainties. Consequently, the inclusion of forward-looking statements herein should not be regarded as a representation by LRIA or any other person or entity of the outcomes or results that will be achieved by following any recommendations contained herein. While the forward-looking statements here reflect estimates, expectations and beliefs, they are not guarantees of future performance or outcomes. LRIA has no obligation to update or otherwise revise any forward-looking statements, including any revisions to reflect changes in economic conditions or other circumstances arising after the date hereof or to reflect the occurrence of events (whether anticipated or unanticipated), even if the underlying assumptions do not come to fruition. Opinions expressed herein are subject to change without notice and do not necessarily take into account the particular investment objectives, financial situations, or particular needs of all investors.
For additional information about LRIA, including fees and services, please contact us for our Form ADV disclosure brochure using our contact information herein. Please read the disclosure brochure carefully before you invest or send money.